The breath of the forest taught today is called the Jiboia Boa Snake Blow.
The Brazilian Portuguese name for the Constricting Boa found is the rainforest is Jiboia.
The Boa Snake Power Animal, Spirit and Totem
The snake teaches us about the cycles of life, how we shed and release the old to bring about the new.
Mother Boa Legend of the Huni Kuin

The Huni Kuin talk of a white Boa that lived at the bottom of a lake.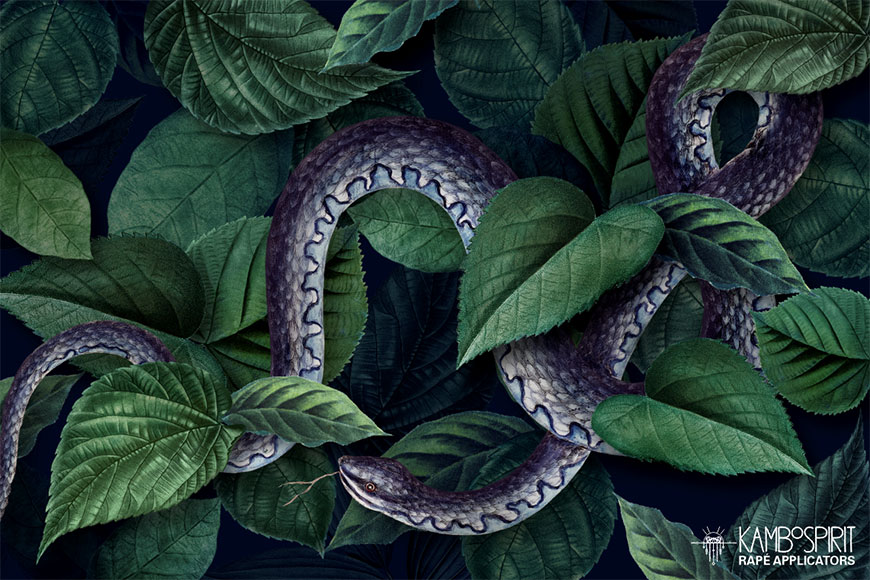 How to Blow Rapé Snuff with the Jiboia Boa Snake Breath
The Boa breath is a tradition tribal blow that is used to bring groundingand strength through the deep cleansing of our physical being.

The Boa breath can be used with both a Kuripe or Tepi. Please ensure anyone blowing this for you has experience and is in a good mental, emotional and energetic place.

To blow the Boa breath bring your thoughts to that of the snake, its properties and your intention. Inhale deeply, bring your tongue to the back of your mouth and place the pipe to your lips. The blow starts slowly and picks up speed moving your tongue to the front of your mouth at the same time. Think of the breath travelling up the snake's body towards its head. The blow ends with the tongue touching the end of the pipe and making a "hissss" sound just like the mouth of the snake.

The energy of this blow is intended to move energy towards the core of the receivers body. This energy transmission blended with a suitable rapé snuff can be extremely liberating for the receiver. The Boa breath helps remove stagnant energy - just like a snake shedding it's skin, clears blockages and helps promote and manifest life flow energy
Physical, Mental, Emotional and Spiritual Healing and Powers Associated with Rapé Snuff and the Jiboia Boa Snake Breath
With its South position on the Medicine Wheel, the Boa Snake is related to the physical body, knowledge, sexuality and healing. The Boa's natural element is earth known as Pachamama. Earth is grounding and if you think about a snake it stays close to the ground. We can establish the snake helps us ground any negative energies and allow us to stand in truth.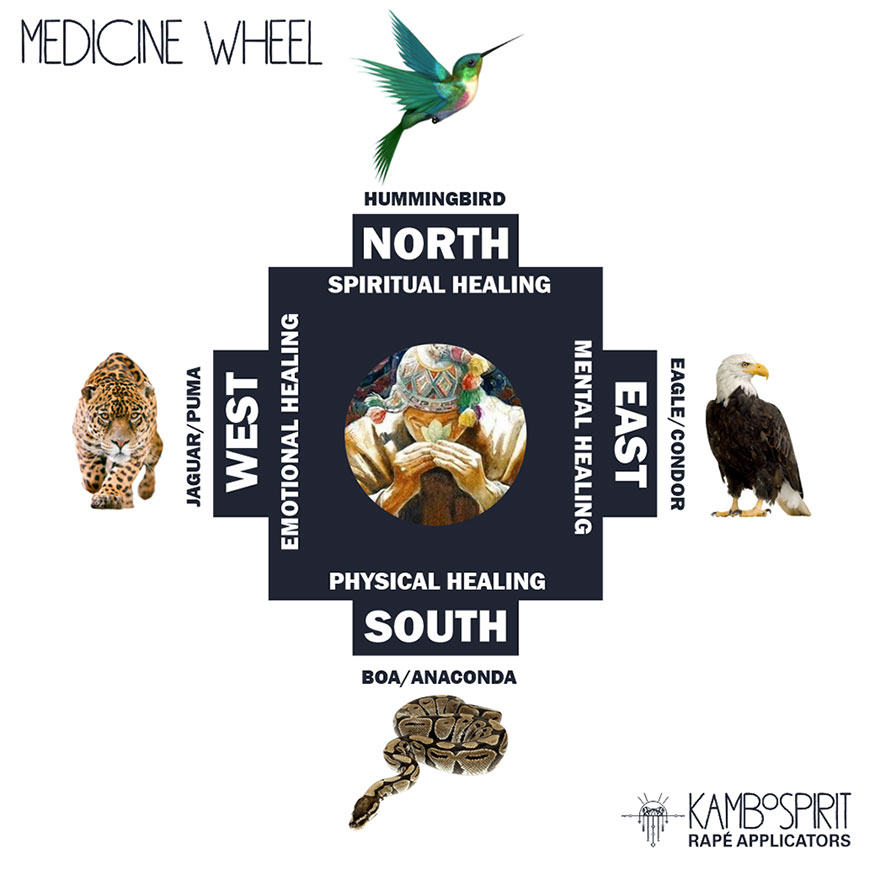 Types of Rapé Snuff to use with the Jiboia Boa Snake Blow
My personal choice would be grounding/centering rapé blends such as Parica, Matses Nënë, Nukini Cumaceba.